The question bank is an easy way to quickly add questions from existing sets to your Blooket sets.
1. On the Set Edit page, select the "Question Bank" option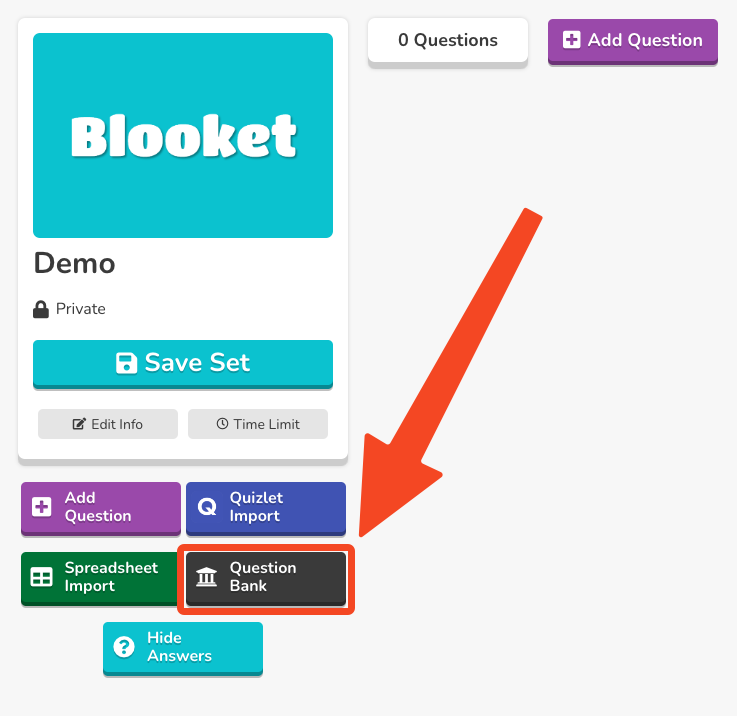 2. A side bar will appear displaying your sets in the left column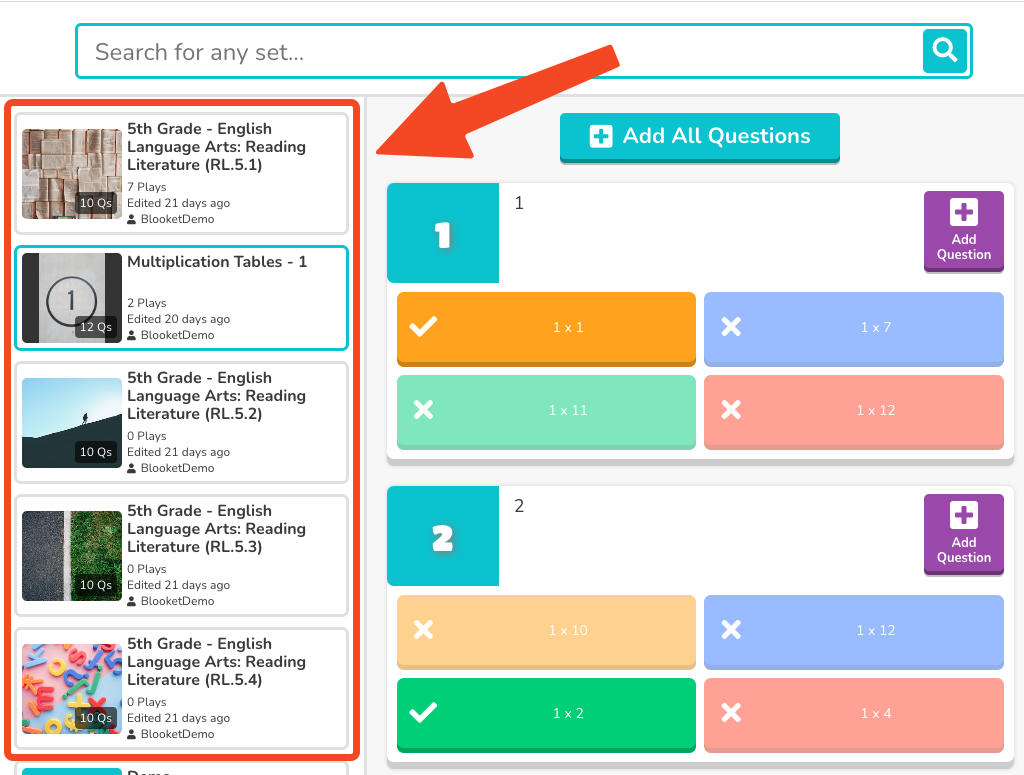 3. You can also search for public Sets that match your topic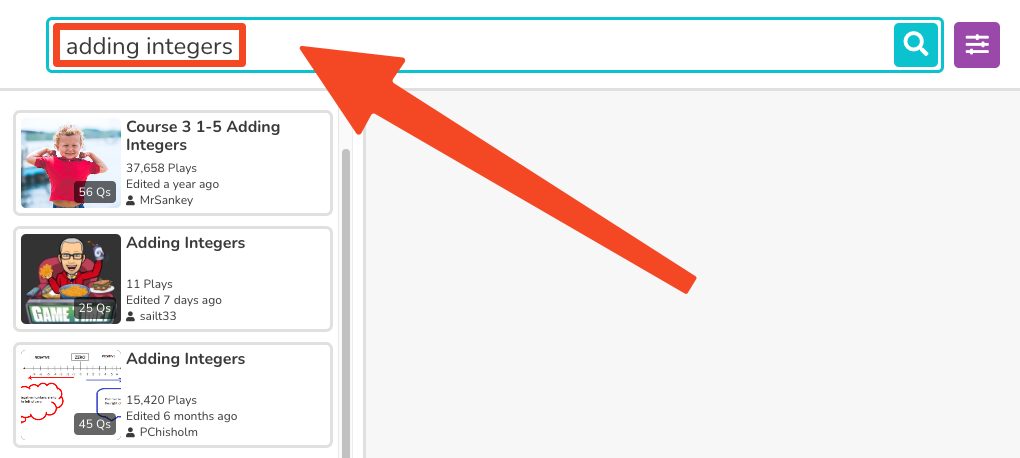 4. Select a Set on the left and add questions by selecting the "Add Question" to add individual questions or "Add All Questions" to add all questions to your set!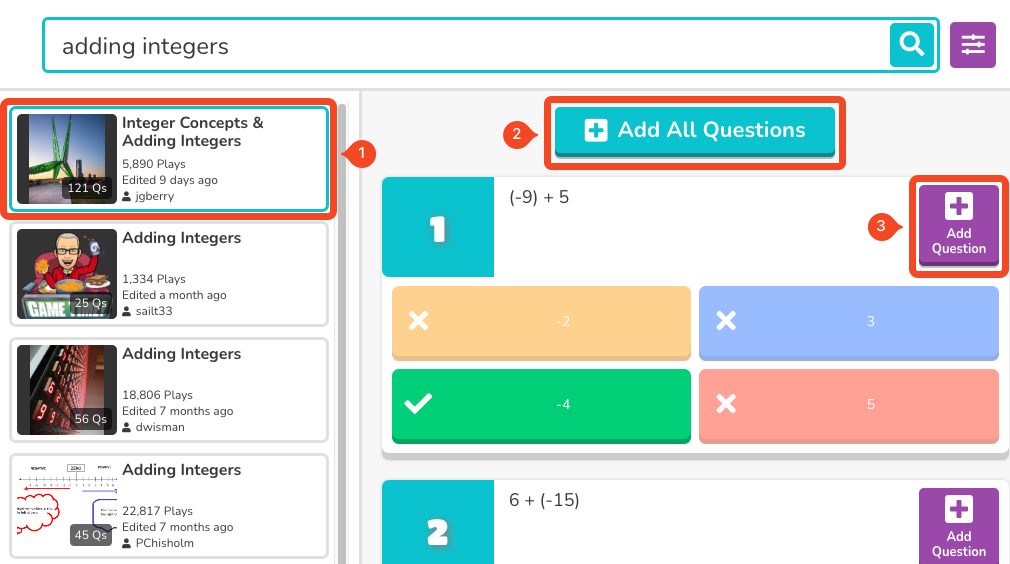 Related Articles: