You can use your earned coins to collect new Blooks or collect new custom Blook items!
1. Navigate to the Market tab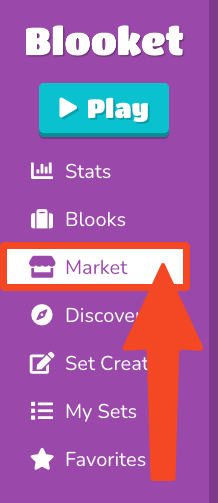 2. Select a Pack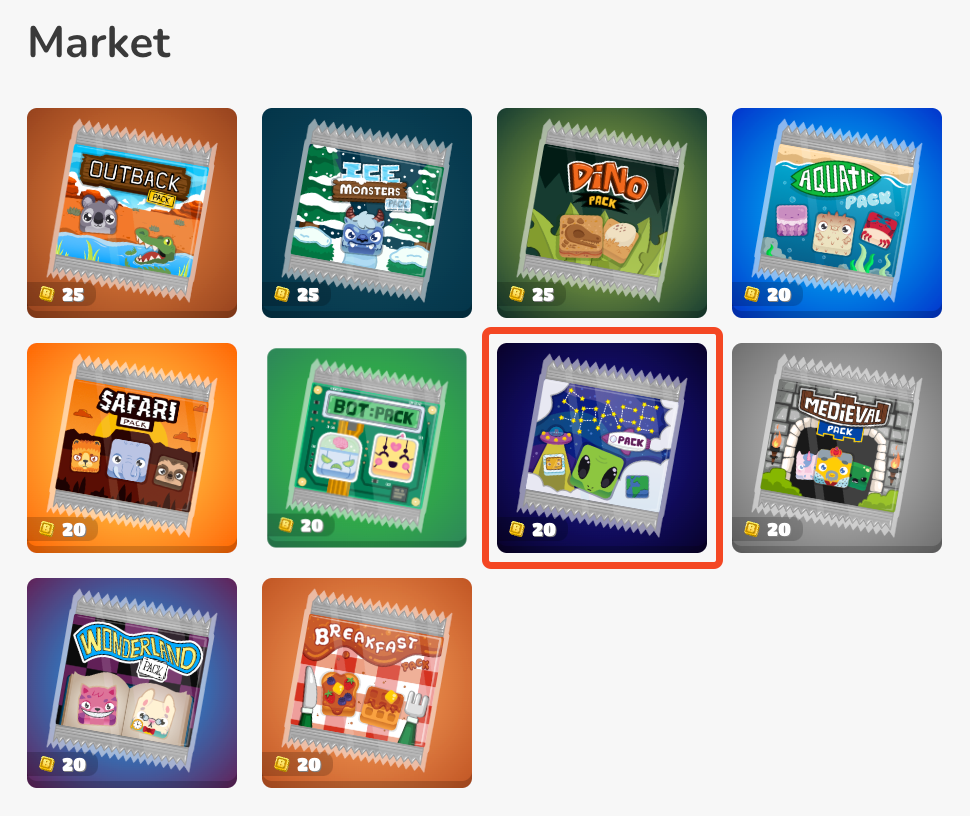 3. Hover over the (?) to view the rarity (drop rate) for each Blook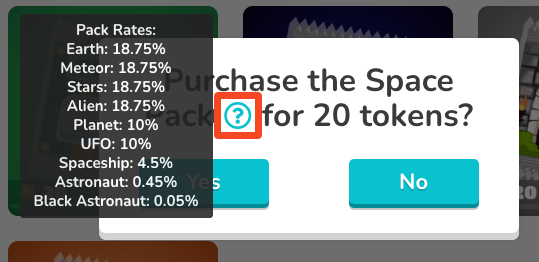 4. Select Yes to purchase the pack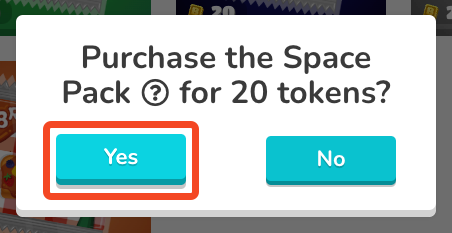 5. Click on the pack to open it, and enjoy the surprise!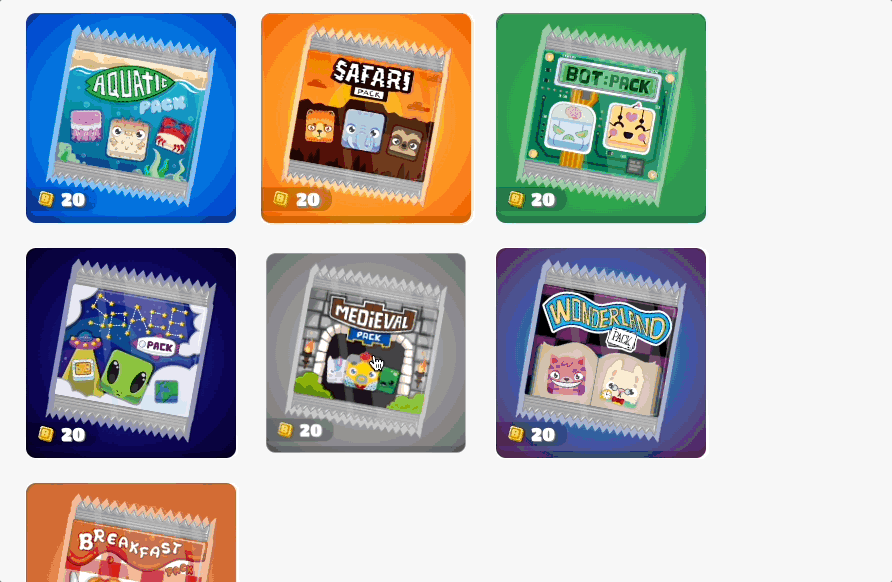 You can use your collected and custom Blooks in games too! Learn more here