Trying to host a game right now?
To get started, find a set by visiting "My Sets" or "Discover"
---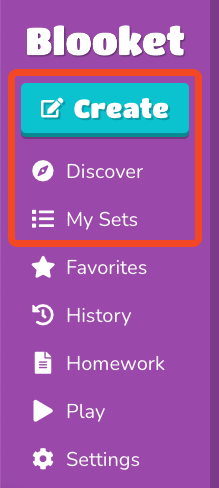 First, choose a question set from your My Sets tab, by finding one in the Discover tab, or by creating one in the Create tab to view its preview page.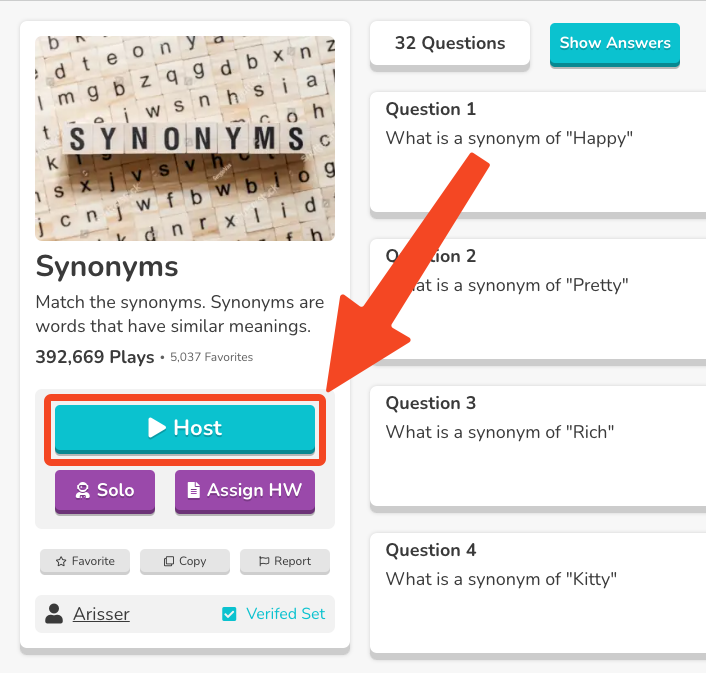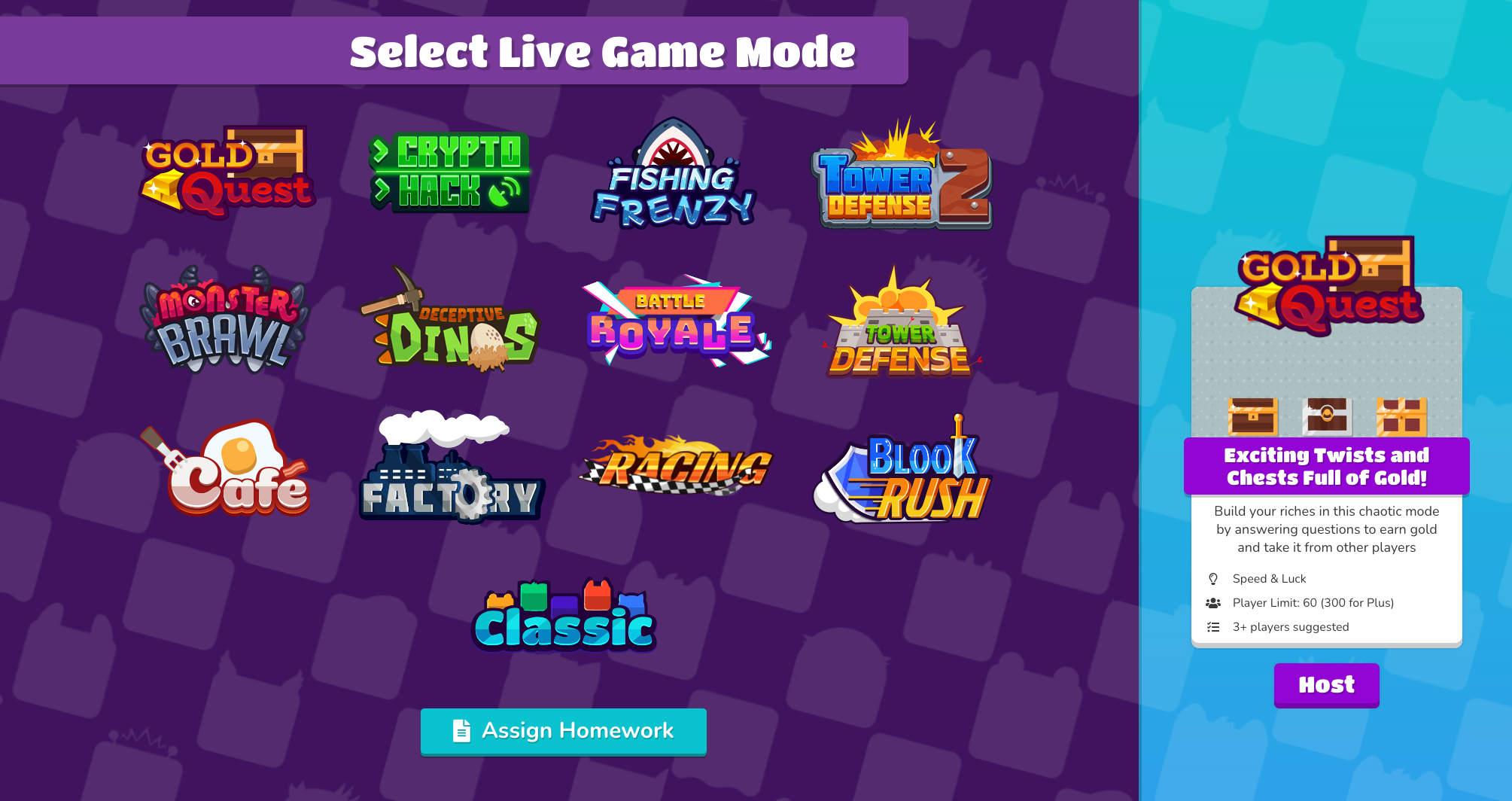 Now, click Host on this question set and select a game mode.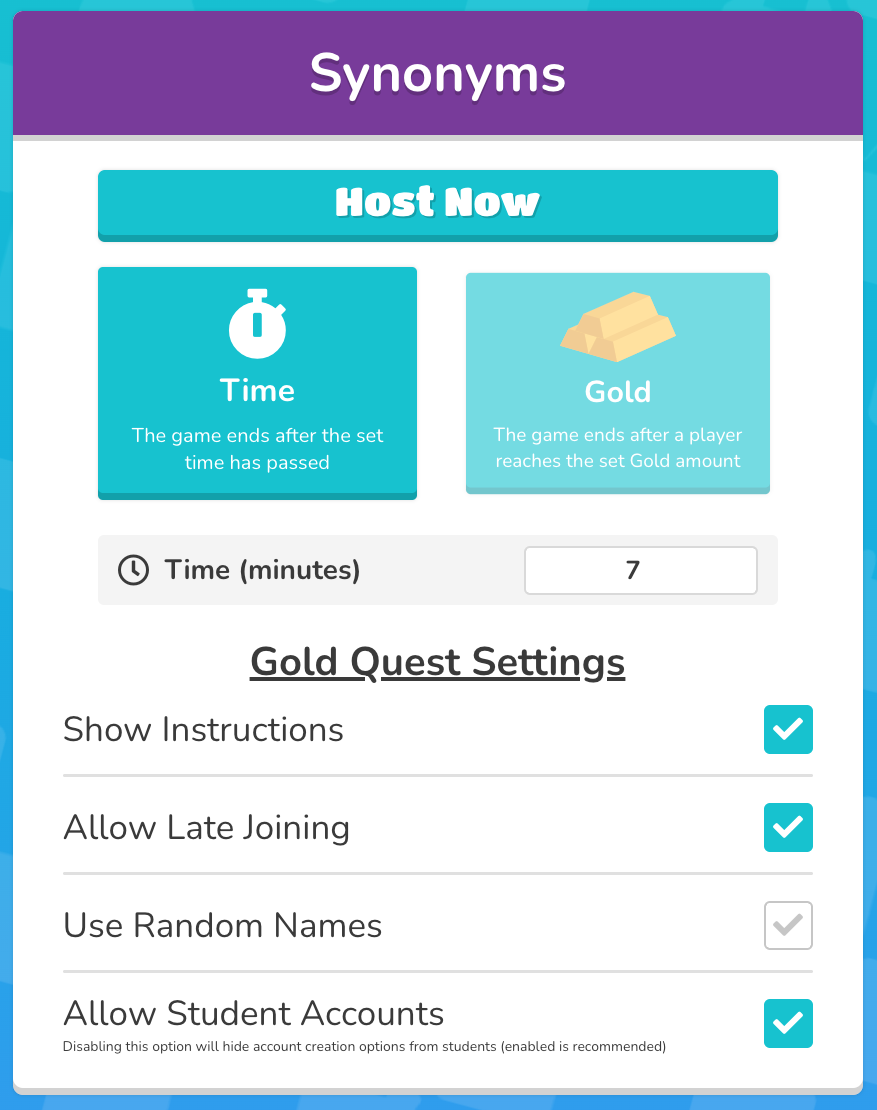 From there, it will walk you through the process of creating a game.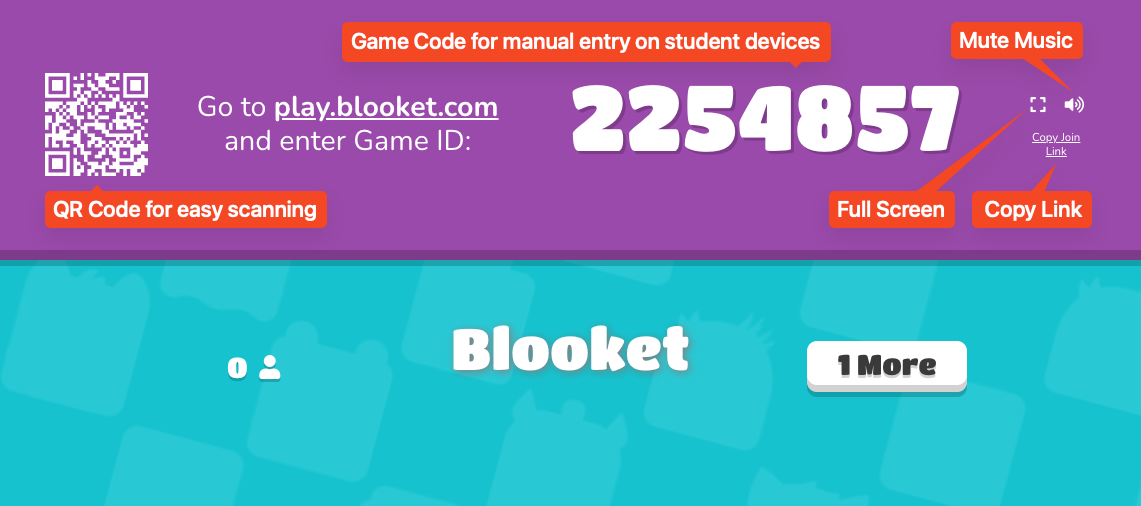 Once this is done, you'll get a Game ID, QR Code, and Link that you can share with students so they can join the game!

For a more detailed guides, view our full article(s) here: