IMPORTANT NOTE: Deleting your account is a permanent action. You will lose access to all your Blooket data, which will be deleted in accordance with our Terms of Service and Privacy Policy.
---
1. Navigate to the settings tab
2. Under "Edit Info" select "Permanently Delete Account"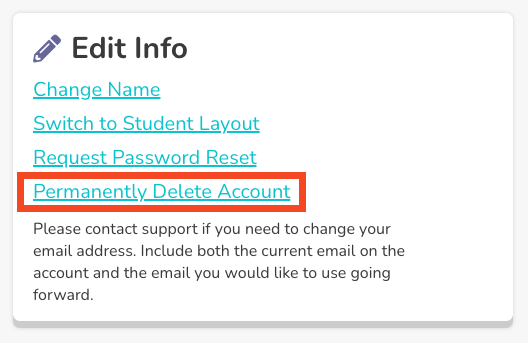 3. Sign into your account again to confirm account access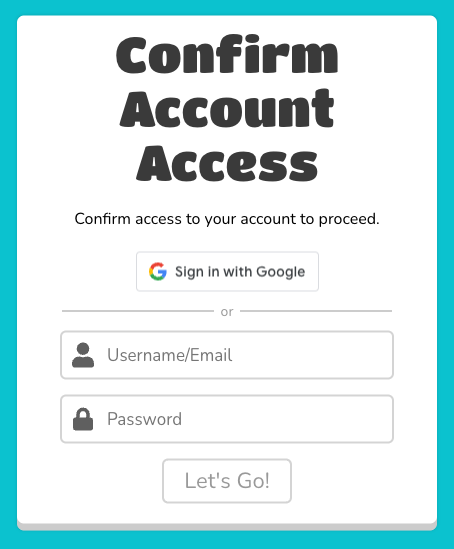 4. Select "Delete My Account" if you are sure you want to permanently delete your account
Note: Students do not need an account to join live games or complete homework. Only the teacher needs an account to host live games and assign homework.
To learn more, read this article: Do students need an account to play?