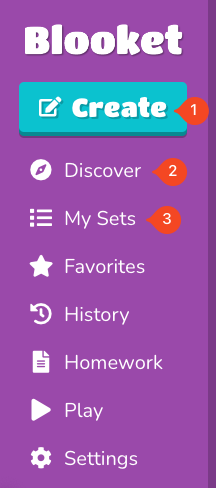 First, choose a question set (options below) and open it to view more options.
Create a set using the Create tab
Use one of your own sets in the My Sets tab
Finding a public set in the Discover tab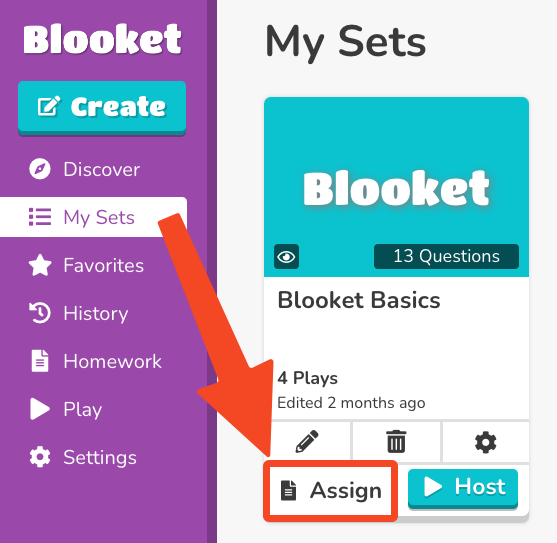 Now, click "Assign" (My Sets) or "Assign HW" (Discover).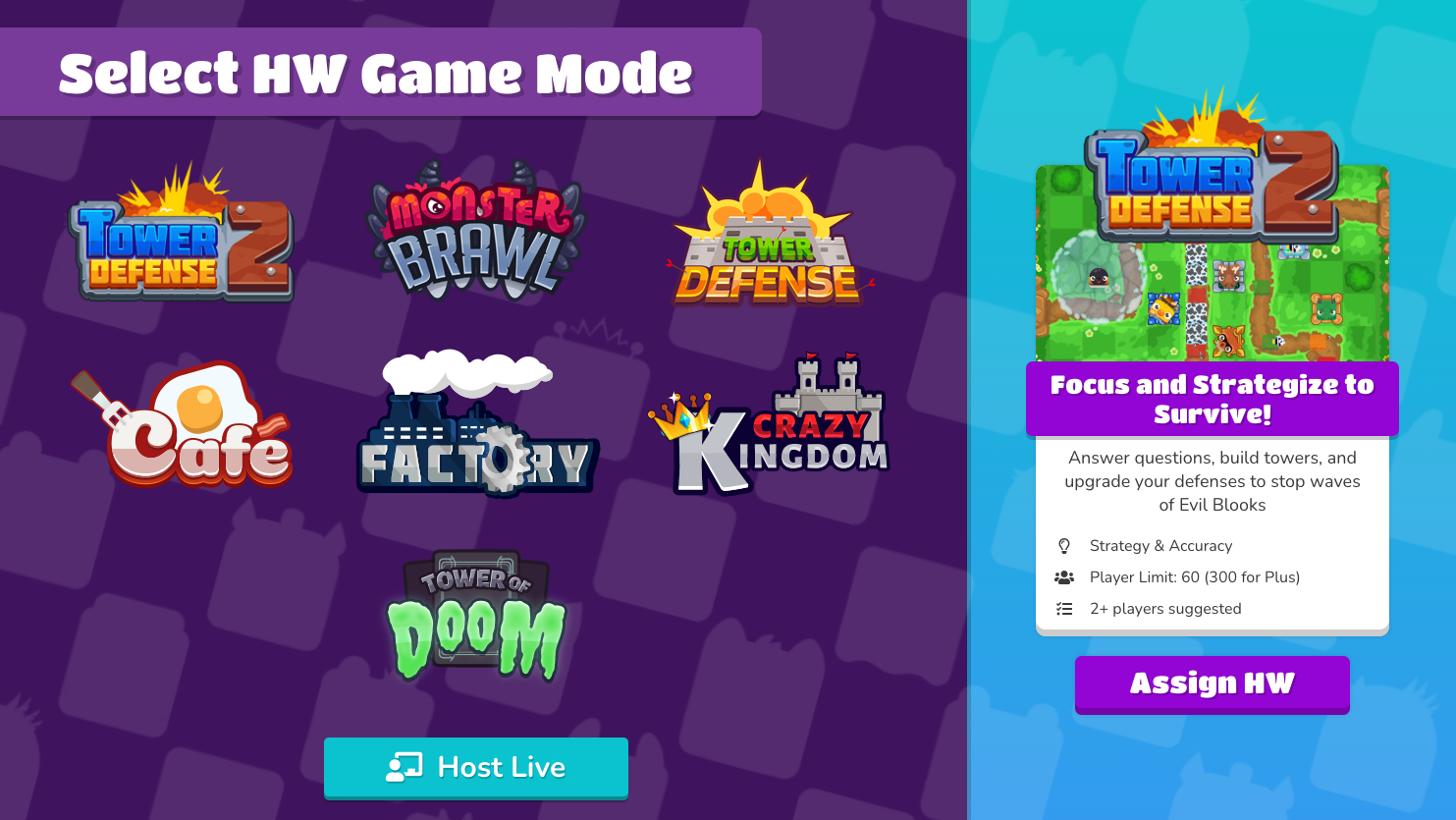 Select a game mode from the options on the left, then click "Assign HW".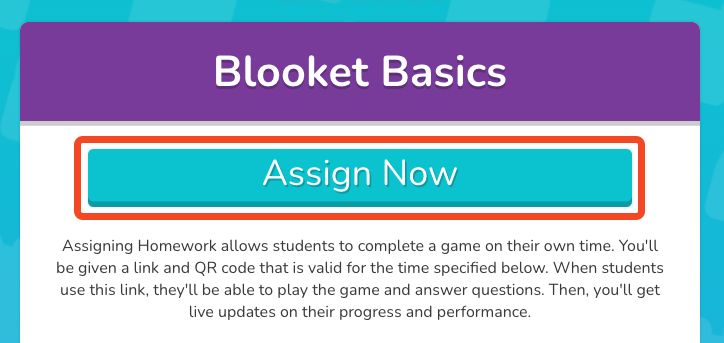 Finally, adjust the game options and select "Assign Now".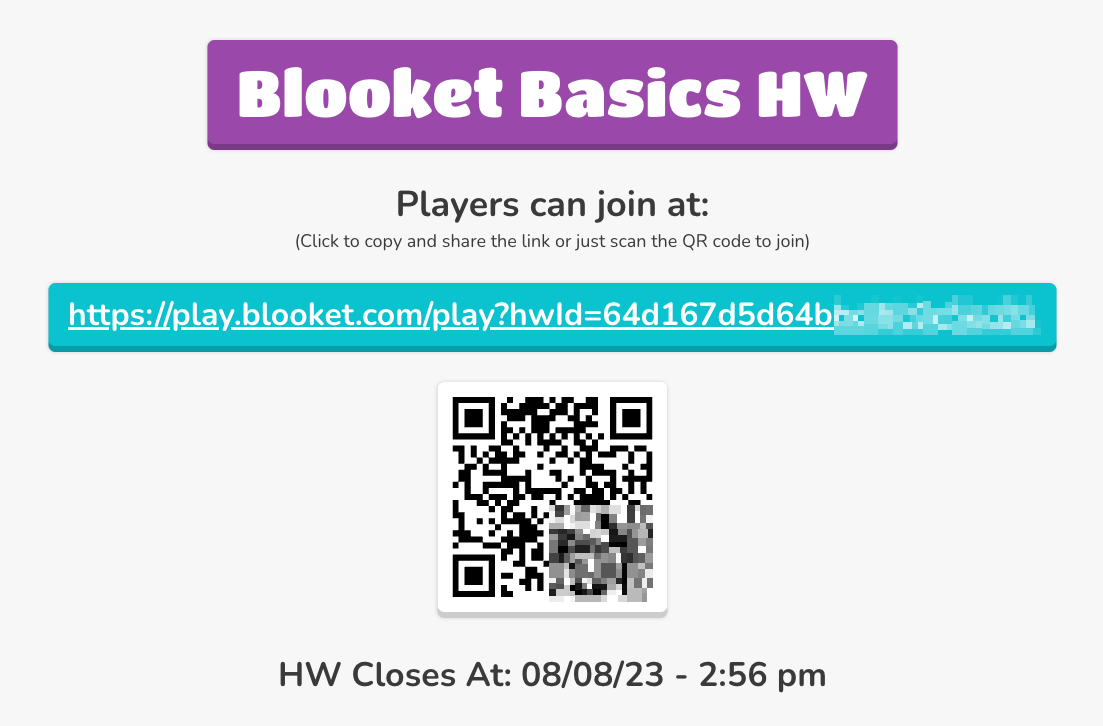 A page will display with a link and QR code that students can use to play the game on their own time.
All they have to do is click the link, they don't need an account.
For a more detailed guide about Homework, view our full article(s) here: